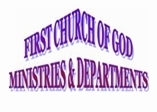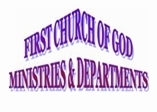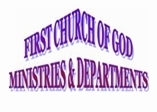 Baptism Ministry
Guiding Scripture – "Then cometh Jesus from Galilee to Jordan unto John, to be baptized of him. But John forbad him, saying, I have need to be baptized of thee, and comest thou to me? And Jesus answering said unto him, suffer it to be so now: for thus it becometh us to fulfill all righteousness. Then he suffered him. And Jesus, when he was baptized, went up straightway out of the water: and, lo, the heavens were opened unto him, and he saw the Spirit of God descending like a dove, and lighting upon him: And lo a voice from heaven, saying, This is my beloved Son, in whom I am well pleased." . Matthew 3:13 – 17

Mission - Baptism is for all those who have been genuinely converted. For all who have passed from death unto life by repentance for sin and believing on the Lord Jesus Christ for salvation. If you have been converted and have not been baptized, then you need to be baptized immediately. Through Baptism you are openly allied with the people of GOD. It is the one and only initiatory rite in the New Testament.
Daycare/Preschool
The Nursery School is sponsored by the Church and administered by the Board of Directors. They aim to provide quality day care in a Christian Environment. The objective is to assist each child to become a well-rounded functioning individual. The program is designed to address the spiritual, physical, intellectual, emotional and social needs to each child.
Link to Daycare/Preschool page
Family Life Ministry
Guiding Scripture: Therefore, as God's chosen people, holy and dearly loved, clothe yourselves with compassion, kindness, humility, gentleness and patience. 13 Bear with each other and forgive whatever grievances you may have against one another. Forgive as the Lord forgave you. And over all these virtues put on love, which binds them all together in perfect unity. Colossians 3: 12-14
Purpose: To provide opportunities for individuals, couples and families to receive information, training and guidance, through various resources, which will ultimately enhance their growth in achieving personal success as well as developing and maintaining healthy relationships?
Phone: (441) 295-2311:
email: dmussenden@fcog.bm
Link to Family Life Ministry page
Grief Ministry
Guiding Scripture - "Blessed are they that mourn: For they shall be comforted!" . . . Matthew 5:4
Mission - The aim of the Grief Ministry is to meet the needs of the bereaved in any way; for those who grieve the loss a loved one. Coping with hope:
THE EVENT
THE INTERIUM
THE POST
Intercessory Prayer Ministry
Guiding Scripture: "For the weapons of our warfare are not carnal, but mighty through God to the pulling down of strong holds; Casting down imaginations, and every high thing that exalteth itself against the knowledge of God, and bringing into captivity every thought to the obedience of Christ. . . 2 Corinthians 10:4-5

Purpose: To promote and equip God's people to do his work and build up the body of Christ, until we come to such unity in our faith and knowledge of God's Son Jesus, that we will be mature and fully grown in the Lord, measuring up to the full stature of Christ.
Mission Statement: Our Intercessory Prayer Team is to be vital, accessible, relevant and focused; so that God can use our prayers to move heaven and earth. We want to see the evidence of the Kingdom of God manifested in our lives, in our homes, in the church and in the community. This includes family, friends, co-workers, leaders and pastors.
Meet: Every Saturday morning at 7:00 am
Phone: (441) 295-6080
For prayer request contact: info@fcog.bm
Link to Intercessory Prayer page
Kingdom Dynamic Bookstore
Is responsible for selling Bishop Lambe's CD's, audio, and videotapes of weekly services, also your source for Christian literature, music and gifts for the congregation and general public.
Phone: (441) 295-6080
KSC Ministry (Kingdom Studies Campus)
Guiding Scripture: "Go ye therefore, and teach all nations, baptizing them in the name of the Father, and of the Son, and of the Holy Ghost. Teaching them to observe all things whatsoever I have commanded you..." Matthew 28:19-20-KJV

Purpose: To teach Christian Education – To Infirm with the word of God; to Transform through the work of Christ; to Conform by the Holy Spirit.
Helping every child, youth and adult to put Jesus first in every aspect of life. A Way of Life not a weekly event!
Contact: e-mail: ksc@fcog.bm
Link to Kingdom Studies page
MOCS (Members on Church Security)
The purpose of MOCS is to liaise with the Senior Pastor. Elders, Administrator and Department heads, Parking Attendants and Amour Bearers to ensure that the Church property is secure at all times both interior and exterior and to regulate people's movement during Church Services and functions.
Meet: Every three months


Men's Ministry (MMOV)
MMOV – Mighty Men Of Valour
The ministry is responsible for fulfilling the vision of the enlistment of the men of our congregation to serve as a ministering body of Gideon like men, Chosen, Charged and Commissioned. Periodical seminars and enrichment sessions.
Meet: Three times a year
MISSIONS MINISTRY
Guiding Scripture: He said to them, "Go into all the world and preach the good news to all creation . . .Mark 16:15 (NIV)
Purpose: To PROMOTE interest in and create awareness of the importance of worldwide missions work. To PROVIDE the necessary resources to missionaries and other related organizations, both locally and globally, with the necessary tools for equipping together with the financial support and prayer support for effectiveness and manifestation.
To POSITION through awareness, interest, training and equipping persons to become short and/or long-term missionaries, being supported financially and otherwise by the Church and the Missions Board.
Local Missions Ministry
Purpose: Provides for the homeless, in the way of feeding them breakfasts on Sundays and supports sponsoring Christmas dinner and gifts for them during the holidays. Provides Christmas Food Hampers for those in need as well as recognizing those experiencing hardship in the current economic climate. The Local Missions will continue to be pro-active in identifying and assessing the urgent needs of the church community and the community as a whole; and as much as resources allow, will distribute funds and or food and clothing to meet those needs. The Local Missions also provides breakfast and school lunches for 8 schools Island wide daily as well as contribute to feeding the street homeless soup and sandwiches on a regular basis.
Meet: 4th Thursday monthly
Contact: email missions1@fcog.bm
Link to Missions' page
Office of the Bishop
Guiding Scripture: We therefore, as we have opportunity, let us do good unto all men, especially unto them who are of the household of faith. . . . .Galatians 6:10
"As a church in the heart of the Community, with the Community on its heart:"

Purpose: To serve the needs of our community and Church sensitivity – redemptively and supportively.
Mission: To provide service in the way of a Christian Home - a halfway house for recovering addicts and for Community re-entry of newly released inmates. To provide service in the way of free school breakfasts and lunches for eight schools around the island on all academic levels. To provide service in the way of Community/SOS Clothing – free clothing distribution for the needy every week. To provide service in the way of Pre-Marital – trauma – family counseling daily, and to provide service in the way of Career Counseling and college student sponsorship programs with funding support.
Phone: (441) 295-6080, info@fcog.bm
Parking Ministry
This ministry is to accommodate the church members, and visitors with accurate and efficient instructions for parking and vehicular flow into, and from the church premises.
PARKING THE CHRISTIAN WAY! (Decent & In Order) NOT THE WORLDLY WAY (Disorder)
Meet: December and July each year
Usher Ministry
This ministry is a vital function to the orderliness of the church. The Ushers' pleasantly greet members and visitors. Ushers help to maintain crowd control and assist in collecting church tithes and offerings. They also distribute the weekly church bulletins and visitor cards.
Meet: Last Tuesday monthly at 6:30 pm
Women's Ministry
Guiding Scripture:

Under the leadership of our President, Elder Ruth Ann Lambe, the Mission of the WOMEN OF THE CHURCH OF GOD (W.C.G.) is to extend the Gospel of Jesus Christ, to promote spiritual and personal growth, build friendships and interdependence with one another.
Meet: 3rd Monday each month at 7:00 pm
Contact: email - rlambe@fcog.bm
Link to Women's Ministry page
Youth Ministry (Christside Action Ministry)
Guiding Scripture: "I can do all things through Christ who strengthens me." . . . Philippians 4:13
C.A.M. Motto: "Maximizing Our Purpose!"
Our mission statement based on Luke 2:52 declares that we will develop our youth spiritually, mentally, socially, and physically (body, soul, spirit):
Link to Youth Ministry page