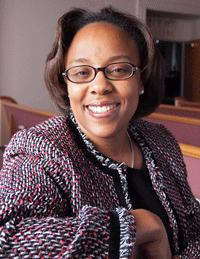 Holly Richardson
Director, Kingdom Studies Campus
KINGDOM STUDIES FOR EVERYONE
SUNDAYS FOR ALL
Kingdom Studies (Sunday School) for all ages - Weekly @ 9 AM
Children's Church for ages 2yrs - 11 yrs old - Weekly @ 11 AM
Sunday Morning Church Service for EVERYONE - @ 11 AM
Just for the Children

Sunday School
Sunday mornings at 9:00 am, Sunday School classes are available for all children ages 2 through 18 years old.
Children's Church
Children ages 2 through 18 area invited to Children's Church during our Sunday morning service. They are taught about Bible truths through fun and activities that bring the word of GOD to life.
Every 5th Sunday of any month, children are encouraged to wear clothing that will enable them to participate in the children's exercise class during Children's Church.
KINGDOM STUDIES CAMPUS
Guiding Scripture: "Go ye therefore, and teach all nations, baptizing them in the name of the Father, and of the Son, and of the Holy Ghost. Teaching them to observe all things whatsoever I have commanded you..." Matthew 28:19-20-KJV
Motto
Christian Education - A Way of Life not a weekly event!
Purpose Statement
The purpose of Christian Education is to teach! We will:
Inform with the word of God
Transform through the work of Christ
Conform by the Holy Spirit
Pastoral Purpose
Biblical Instruction - to eliminate biblical illiteracy
Practical Concepts - to provide practical concepts for contemporary living.
Mission Statement
Helping every child, youth and adult to put Jesus first in every aspect of life.
Responsibilities
Infants - Preschool Ages 1-4
Primary one - six Ages 5-10
Middle one - three Ages 11-14
Seniors one - Four Ages 15 - 18
Adults - (inclusive of New Members & New Converts)
KSC CHILDEREN'S CHIOR