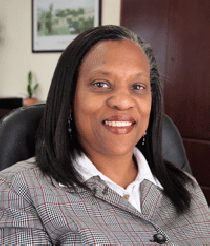 Minister Doreen Mussenden
Family Life Counsellor
SOCIAL EVENTS
Are scheduled for couple-related and family related activities. These events are geared for fun and fellowship. A few of the activities are as follows:-
Movie nights
Valentine's dinner
Scavenger hunts
Date Nights
Bowling
First Church Of GOD Family Life Ministry
FAMILY LIFE MISSION STATEMENT
Is to provide opportunities for individuals, couples and families to receive information, training and guidance, through various resources, which will ultimately enhance their growth emotionally, socially and spiritually; thereby aiding them in developing and maintaining healthy relationships
The services of the Family Life Ministry include:
SEMINARS
That offer either marriage enrichment or parenting seminars annually. These will provide opportunities for individuals to
Receive relevant information
Learn skills that will assist in the development and maintenance of healthy relationships
FAMILY LIFE CLASSES
Will be held throughout the year. These classes will address the following issues:
Marriage
Parenting
Communication
Roles in the home
Discipline
Personality and other relevant topics
COUNSELING
Counseling services are available to
Members of the First Church of God congregations – Free
Persons in the community – nominal fee
Services offered to:
Individuals
Couples
Families
Premarital counseling for couples
MARRIAGE MENTORING
Is to provide a couple with a more experienced couple who will serve as
Role Models
Offer guidance
Support
These will enable couples to effectively navigate their journey together.