Biography of Bishop Vernon G. Lambe, Sr.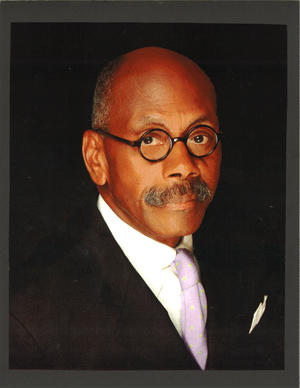 Bishop Vernon G. Lambe Sr.
Bishop Vernon G. Lambe Sr. a native Bermudian who took up residence in the United States of America for nearly two decades, after serving two Pastorates in the cities of Harrisburg PA and Cincinnati Ohio for a total of ten years.
He returned to Bermuda in the year 1975 as the first Bermudian to serve as General Overseer of the churches of God with general offices in Anderson Ind. U.S.A. a position he has held for some thirty five years while also serving as developer and Senior Pastor at the North Shore congregation.
Bishop Lambe has distinguished himself as a Christian statesman, innovative leader, compassionate servant leader, and with entrepreneurial giftedness, which has led him to engineer six (6) building projects and several renovations schemes as indicated by the following;
The construction of the First Church of God, North Shore Facility in 1981,
The acquisition of the first licensed church bus in the year 1982
The construction of First Church of God, Sound View Church new Sanctuary in 1985,
The construction of the North Shore Church Administration Building debt free!
The construction of the first 1000 seat Sanctuary and multi-purpose facility North Shore,
The construction of the first Double Decker Church Parking Lot, dedicated August 2009
The construction of the Kingdom Dynamic Bookstore and Media Sales Center
The acquisition of a five (5) building complex at North Shore, Pembroke,
The burning of four (4) multi-million dollar mortgages.
Bishop Lambe's administrative and business leadership has caused the ministry to grow from two (2) staff members to a compliment of seventeen (17) overall, with fifteen (15) full-time persons. In addition he has served as Employee Counselor for several international and local businesses as well as local banks.
He Serves on the Board of Directors for several local business.
His interest in meeting the social needs of the community led him to initiate the following programs:
College student, sponsorship, now numbering over 100 graduates in the field of education, medicine, business and ministry.
Well-elderly Day Care with professional staffing providing occupational; and physical therapy with dietician services and medical monitoring.
A free lunch program catering to eight (8) schools daily for the past 20 years.
A Pre-school Day Nursery providing care and academic instruction for 45 children for the past 29 years.
A Social Service Center with free clothing and household goods distribution weekly.
Pre-marital counseling for those considering marriage, family life counseling addressing conflict resolution, trauma counseling and bereavement services.
Bishop Lambe was consecrated to the apostolic office of Bishop in October 2001 by the College of Bishops in the Church of God reformation Movement, with all rights, privileges and responsibilities thereto.
Because of his sense of responsibility toward the community he has served on several boards and commissions:
Treatment of Offenders Board ( 1976-1981)
Police Advisory Board (1980-1998)
Police Disciplinary Board (1980-1998)
Human Rights Commission ( 1981-1986)
A Justice of the Peace (1981 to present)
National Education Planning Team (1991-1993)
Telecommunications Commission (2001-2002)
Member of the Board for the Revising of the young Offenders Act
Member of the Revising Tribunal of Justice Board (1986-1988)
President of the Bermuda Ministerial Association (1979-1980)
Member of L.C.C.A. Social Services Cases Committee ( 1976-1978)
Member of the Board for Revising of the Marriage Act
Conclusions:
He has been recognized as:
Bermudian of the Year 1980
Government Appointed Justice of the Peace 1981
Honored by Her Majesty Queen Elizabeth II, with the status of M.B.E.( Member of the British Empire)
Bermuda Citizen of the Year 1994
2002 12th Annual Best of Bermuda Gold Awards, in the category of Religious Leader.
Sighted in the Bermuda 400 year celebration magazine of outstanding citizens (2009)
As a visionary for the Nation Changing Conference (NCC) hosting world-class facilitators; Bishop Eddie Long, Dr. Mile Monroe, Dr. Wanda Turner, Pastor Donnie McClurkin, Steven Hurd, Jerome Edmondson, Pastor Robert Mallan, since contributing to the significant change for the better to the nation spiritually and socially.
He is the founder and CEO of VGL Ministries and Heads Kingdom Network of Pastors (KNOP) providing apostolic covering and mentorship to Pastors both locally and abroad.
A veteran Pastor of forty years, Bishop Lambe cherishes family life with his wife Ruth Ann Lambe of fifty years, his four children and seven grandchildren.
Bishop Lambe has been referred to as a Pastor's pastor, master builder, anointed and appointed to serve this present age.
In January 2005 Bishop Lambe was duly appointed by the Premier and Government of Bermuda as the Chairman of the Bermuda Independence Commission (BIC). This Commission was responsible for gathering information and disseminating the information for the purpose of educating the Bermuda public on the pros and cons of independence.
This position involved travel to the U.S. States Department in Washington, the United Nations in New York and various Caribbean islands, meeting with experts, ambassadors and high commissions on constitutional, treaty, oceans and shipping, visa, passport, aviation matters to name a few.
It also involved hosting experts from overseas on some of the same matters, i.e. the United Nations SC-24 Special Committee on Decolonization.
The demand on Bishop Lambe's apostolic call, leadership and administrative skills are in great demand.
He has served as mentor to many Pastors and Christian leaders, in USA and Bermuda and other countries of the world including; Sri Lanka, Africa and the Caribbean.
Biography of First Lady Ruth Ann Lambe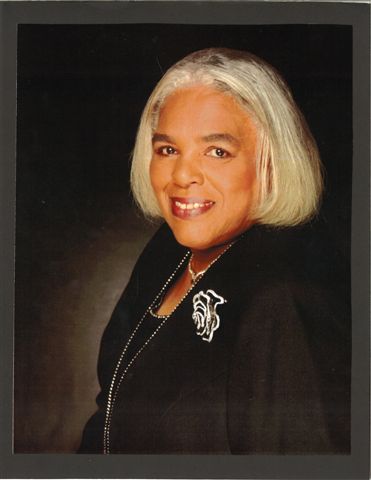 First Lady Elder Ruth Ann Lambe
Ruth Ann Lambe was born in West Grove Pennsylvania February 1st 1939. She dedicated her life to Christ on Easter 1952 in Philadelphia, Pennsylvania.
As a member of the High Street Church of God in Philadelphia, she served as:
An Usher
Choir Member
Youth Counselor
Youth Treasurer
Teacher and Director of Vacation Bible School.
In 1959 she married Vernon G. Lambe Sr. a Bermudian of that union there are 4 children, Vernon Jr., Lavern Davis, Theresa Christopher and Antoinette Jeffers, all of which are married. She is a doting grandmother to her seven grandchildren.
She has served at her husband's side in several pastorates, in Harrisburg, Pa., and Cincinnati, Ohio. The Lambe's were commissioned by the International Missionary Board of the Church of God Anderson, Indiana to the island of Bermuda in the year 1975, and serving in that capacity for 25years before transitioning by the extension and development of the church at North Shore, Pembroke where they presently serve as leaders for the past 20 years
Ruth Ann has served in many roles, locally and internationally as;
The Director of the Women's Ministry of the Church of God
Elder
Vacation Bible School
Sunday School Teacher,
President, Missionary Board
Deaconess
Teacher and Director of the Pre-School Day Care Center
She has travelled extensively in Christian service and vacationing around the world:
Most of the USA including Maui, Honolulu, Hawaii, Alaska, Greece, Ephesus, Cyprus, Jerusalem, Samos, New Zealand, Bangkok, Thailand, Singapore, Austria, Istanbul, Turkey, Switzerland, Australia, France, London, Spain, Monaco, Barcelona, Maliga, Rock of Gilbralta, Portugal, Holland, Malaysia, Korea, Japan, Italy, Rome, Picca and Capri.
THE LAMBE FAMILY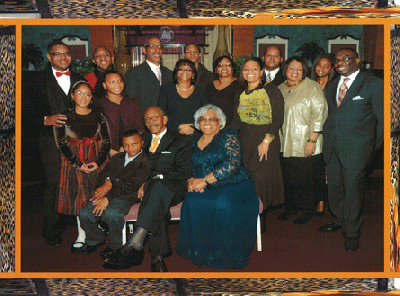 Bishop V. G. Lambe and the men in his family