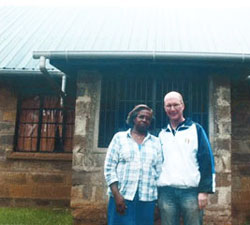 Christopher & Sonia Donnan
Missionaries in Kenya
Molo Street Children Project is a Christian based community organization that is working with street children and poor families in the Molo area of Kenya and is run by Brother Christopher and Sister Sonia Doonan.
Use the below link to see more of what the Molo Street Children Project is doing.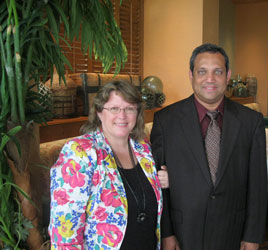 Rev. Woodrow & Melanie Blok
Missionaries in Sri Lanka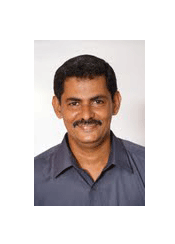 Assistant Roshan De Silva, missionaries in Sri Lanka
Group of boys near land owned by Sis. Newby - Hati 2011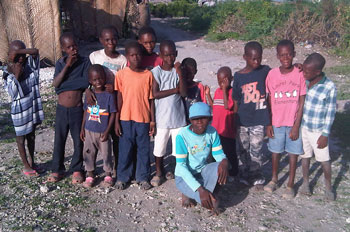 Our Theme:
"Redeeming This Present Age Through Missions"
Our Biblical Mandate:
He said to them "Go into all the world and preach the good news to all creation." Mark 16:15 (NIV)
Our Statement of Purpose
To Promote interest in and create awareness of the importance of worldwide missions work. And be pro-active in our approach and evangelical and benevolent in our purpose.

To Provide the necessary resources to missionaries and other related organizations, both locally and globally, with the necessary tools for equipping together with the financial support and prayer support for effectiveness and manifestation. In so doing, the good news of the gospel of Jesus Christ can be spread throughout the whole world.

To Position through awareness, interest, training and equipping persons to become short and/or long-term missionaries, being supported financially and otherwise by the Church and the Missions Board.
Overseas Missionaries
Organizations currently supported by our Missions Board
Country Missionary/Organization
Ghana Eric & Elizabeth Dugbartey
Haiti Sister Phyllis Newby
Kenya Chris & Sonia Donnan – Molo Street Children's Project
Kenya Robert & Rose Gitau
Sri Lanka Rev. Woodrow & Melanie Blok – Shepherd's Heart
Children's Home
Sri Lanka Don Sudarsha Wijesinghe
Trinidad & West Indies Theological College
Tobago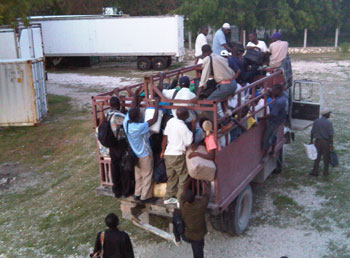 Truck loaded with pastors and with goods from our FCOG containers. Leaving the orphanage directed by Sis. Newby. Haiti June 2011.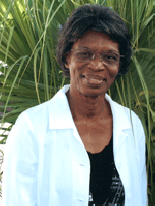 Sister Phyllis Newby,
Missionary in Haiti
FCOG LOCAL MISSIONS
Purpose: Provides for the homeless, in the way of feeding them breakfasts on Sundays and supports sponsoring Christmas dinner and gifts for them during the holidays.
Provides Christmas Food Hampers for those in need as well as recognizing those experiencing hardship in the current economic climate.
The Local Missions will continue to be pro-active in identifying and assessing the urgent needs of the church community and the community as a whole; and as much as resources allow, will distribute funds and or food and clothing to meet those needs.
The Local Missions also provides breakfast and school lunches for 8 schools Island wide daily as well as contribute to feeding the street homeless soup and sandwiches on a regular basis.
For more information on our missionary projects both locally and overseas please write to:
The Missions Board
First Church of God
P.O. Box HM 209
Hamilton HM AX
Email: missions1@fcog.bm
The team that makes it happen . . . school lunches given daily to local school children.